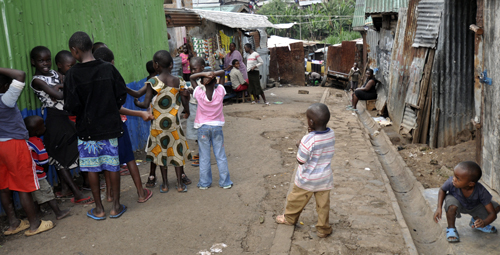 Fact: In Kenya, bribery payments make up a third of the average household budget.
Essentials such as education, health care services, and jobs are in many cases denied to the people that are already living in poverty as they cannot compete with the bribes distorting the market.  Basic needs of the people can also be ignored thus perpetuating the cycle of poverty in the years to come. The issue of corruption is multifaceted and demands correction so that Kenya as a country may grow in development, and that the people will experience equal opportunity.
It is our firm belief that the only institution that has the ability to confront this form of systemic injustice is the Church. These systemic powers are so pervasive that any man-made entity will all but fail to achieve the breakthrough necessary.
Today, would you please take a moment to join us in a prayer of strength, wisdom and power for the local churches throughout Kenya, as they seek to serve their community and push against this strong tide of injustice?