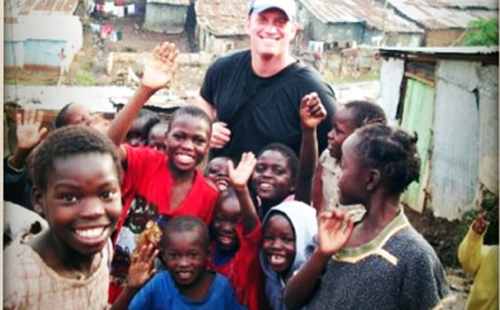 Documentary Team Leader Justin Ahrens provides 11 observations made from his time spent filming in the Kibera and Mathare Valley slums in Kenya.
*  Approx 80% of the citizens of Nairobi live in some sort of slum dwelling.
*  Everyone likes to be called by name, no matter where you live.
*  A local health worker visited a house to check in on a sick child. When entering the house she found the 6 year old making a meal for his siblings, because their mother was dead in the next room.
*  A child's smile and joyous laugh is a beautiful thing.
*  Many African families in the slums try to have more than one child due to the likelihood of one dying.
*  Taking time to hold, hug or touch a child's hand can change their day…and yours.
*  1 meal a day is a good day, but the meal is typically the same thing over and over and over and over…
*  A life without dreams is not a life but an existence.
*  During the rainy season people, mainly children, run the risk of being swept away due to inadequate infrastructure between the river and homes.
*  Without money for health care, parents often give their children local or herbal painkillers in order to help their child cope with the pain instead of getting adequate care. Usually the kids just get used to or live with whatever health issue they have, which in turn can be something that kills them.
*  The poor are worth our time, prayers, and resources, and we need to SEE them.
As we continue our "How Are You" series throughout the week, we will be sharing the reflections of author Kelsey Timmerman and Bob Davidson giving their observations from these communities.
If you missed the full reflection from Justin Ahrens we would encourage you to check out his blog post here, regarding his Changed Mind having spent time learning from the people in the Nairobi slums.