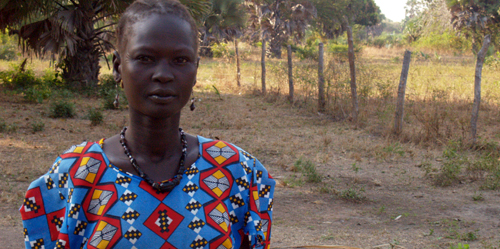 Though the country is in the midst of a long standing, presently peaceful, civil war, many changes are expected in less than six months for Sudan. In January, a referendum vote is to take place that is likely to have a dramatic impact on the future of this country. And yet, in the midst of this national political activity, seeds of transformation are taking root in Rumbek, South Sudan.
One of our partners, Judy, a retired school teacher, traveled to Rumbek for the first time with LIA in November of 2009 by way of a short-term team from Southeast Christian Church. While there, Judy and her team saw the work of LIA through the partner churches in its beginning stages. The team also hosted a medical clinic for the community, to which Judy remarked the need was overwhelming, as they remained busy all day attending to various illnesses and wounds.
While spending time with the LIA staff in Rumbek on this trip, Judy commented that the original strategic plan for LIA Sudan was revealed to them through a simple drawing etched in the dirt. These plans included opening a permanent clinic and expanding a primary school. The community also wanted to construct a fence around the 18 acres of land to prevent cattle from coming through and destroying crops. The long term goal was to have a place for the community to be trained on agricultural practices that they could then replicate on their own. The empowerment in the local churches of the community would continue as well, through Bible training classes, fellowship, and prayer.
We are so grateful to join God in the work he is doing in Rumbek, and throughout South Sudan.
Please keep praying for the staff in the Rumbek community, the clinic, the agricultural initiative, the pastors, the Bible diploma classes happening in the compound, the school and most importantly the Sudanese people. May songs of praise be heard as transformation continues to happen, lives are being changed, and the community of Rumbek is empowered.