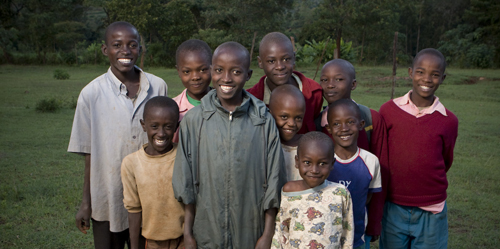 It is with heart felt joy that we celebrate the goodness of God to LIA, as we mark our 8th birthday since our registration in the USA on April 17.
It's been 8 great years marked with growth way beyond our wildest expectations. The easiest indicator of this growth could be noted by a look at how our yearly income has grown, or seeing how our staff team has emerged. These indicators speak for themselves. But, we know the real growth is measured by the impact facilitated in the countries God has given us; that has been huge.
We can confidently say God has established his work. We have declared His glory to the nations and the marvelous deeds are beautiful to behold. The fruit of our labor is worth every effort made. To God be the glory
Please take a moment to look at the most recent numbers regarding the work that has been empowered through our great partnerships both by way of the local churches in Africa as well as the various communities of support throughout the US.  These are the numbers of the LIA impact, the numbers that represent the beautiful people that have been served and empowered to have a transformed and abundant life.
We have organized, been part of, or participated in strategic local and international conferences to expand this vision:
* Empowered over 150 church leadership groups to embrace a vision, strategize and implement sustainable wholistc ministries in their communities.
* Implemented, in partnership with local churches, integrated projects in over 75 communities.
* Trained over 3,000 community resource people to teach improved sanitation practices.
* Empowered over 600 families with micro-loans and income generating activities.
* Working with churches, LIA has mobilized communities and established over 80 support groups.
* Trained more than 1,250 youth in skills development programs.
* Provided health education and clinical care to more than 800,000 people.
* Cared for and rehabilitated well over 1,250 vulnerable children.
* Involved more than 12,000 youth in reproductive health programs.
*Helped 50 HIV+ mothers avoid vertical HIV transmission.
* Assisted over 1,200 people with AIDS through home-based care and support.
We celebrate with you all. Your prayers, encouragement, support and participation in this great work is what makes us who we are, and the outcome what it is. Thank you for being part of the LIA family. Thank you for seeing what we see and choosing to be a partner so we can accomplish His mission and charge to us. We celebrate this birthday as a grand LIA family.