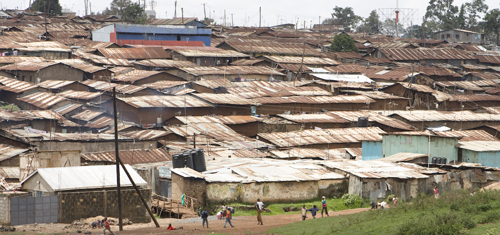 There are very few books that I re-read, recommend to others, and even quote from, but Dispossessed: Life in Our World's Urban Slums by Mark Kramer is such a book and I would strongly encourage you to pick up your very own copy today.
Mark Kramer is an author, free-lance writer, and professor who specializes in the art of 'creative non-fiction' writing. In Dispossessed, Mark tackles the reality of slums all over our world (Manila, Mexico City, Nairobi, Bangkok, and Cairo) in a thoughtful, transparent, and dignifying way.
You may not have realized it, but rural to urban migration is happening at a staggering rate. More than half of the world's population lives in an urban context, and just fewer than half of these 'urbanites' live in slums. In fact, I write to you from Nairobi, Kenya where 75% of the population lives in slum context.
As often happens with statistics, however, we tend to lose the humanity and reality of the daily struggle that faces those living in the slum environment. In Dispossessed, Mr. Kramer is intentional about 're-humanizing' the slum context in a way that both inspires hope and breaks your heart. He does so using a first-hand person narrative that makes you feel as though you are walking the streets of the slums with him.
With our second documentary film project at hand, I've been trying to glean as much information about the history and context of the Nairobi slums as I could get my hands on. Chapter Three of Dispossessed (Nairobi – Colonial City, Then and Now) has been particularly helpful in bringing to light the historical elements that established and have served as the foundation for the slums as we know them today. After reading this book, and spending a fair amount of time listening to the life stories of those who live in the slums, one will quickly realize that the 'challenge of the slums' is much more complex than what meets the eye. But, the author doesn't leave the reader hopeless or guilt-ridden by the prose. He continually points to local churches/leaders who are bright rays of light in these extremely dark places.
In the spirit of full-disclosure, Mark is a friend of LIA and donates the royalties from Dispossessed to the ministry of LIA. With that said, I hope that you'll take the next step, pick up Dispossessed, and better understand the reality facing those living in our world's slums. Perhaps, by better understanding the slum reality, we may better carry the burden of those living in such places.
"Carry each other's burdens, and in this way you fulfill the law of Christ." (Galatians 6:2 NIV)