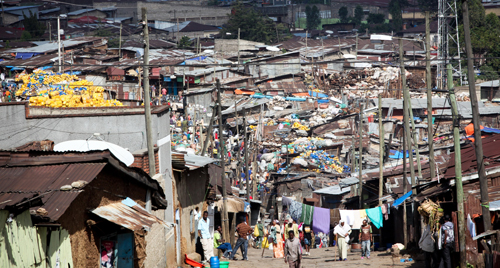 The mission of LIA is to empower churches to serve the poor using a wholistic approach for community development.
A significant focus for our organization in 2010 is communicating to you from the communities where we serve, in order for the global community to be connected, sharing the burden of poverty (both spiritual and physical) and therefore undertaking the process of mutual transformation.
Last weekend, the beginning of this community sharing and serving was seen in Louisville, Kentucky.
A team of young leaders from Southeast Christian Church is preparing to partner with the Thika community in Kenya this February. We had a retreat where the team grew in their understanding of the culture, dynamics and context of Kenya at large, and Thika specifically.
After leading a few sessions on poverty, the mission/vision of LIA, and how communities can serve one another – you could feel the excitement and expectation of true community partnership happening.
At the same time, another important community connection happened the same weekend when LIA staff and local supporters met together with the local Sudanese community in Louisville.  A rich bond with these dear brothers and sisters was quickly formed.  We are really excited about the future of partnership between the Sudanese communities living in Louisville with our community development work in the community of Rumbek, South Sudan.
May 2010 be the year that we seek to mutually learn and be transformed by serving to empower Africa's poorest communities.
If you are interested in learning more about our community work in Rumbek, Sudan we would love for you to check out our Annual Report (pg. 11), sharing "Stories of Transformation" and offering a glimpse into the work you helped empower through your partnership with us!