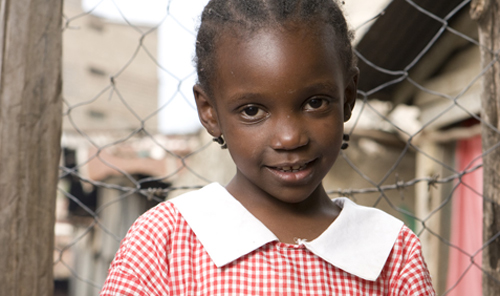 Our staff live and work in some of the world's most challenging places. Persistent poverty, hopelessness, and tragedy are the norm. We could fill this space with volumes of first-hand stories from the communities where we serve that would simply tear you up inside. It is in this context we choose to serve, but it is also this very context where the enormity of the task at hand can quickly become overwhelming.
At church last weekend, I was reminded of the power of remembrance.  If we look back at the nation of Israel, we see that God regularly calls them to remember all that was done in the past as an indicator for his faithfulness for that which has not yet been realized. I'm just speculating, but I assume that there are many reasons God regularly told Israel to remember:
–    Lest they think that they were worthy of the glory and honor for achievements
–    Lest they believe that they were ultimately in control of their future
–    Lest they be deceived into worshiping other gods
–    Lest they neglect to rely on their creator for all that is life giving and 'good'
–    Lest they forget God's overall favor for them, as evidenced by the release from oppression and captivity
–    Lest they become overwhelmed by the challenges of the future, forgetting that God has done much in their past to bring them through hardship and toil.
In taking time to remember, it is almost as if we are equipped to realize that what is ahead is not so overwhelming. Every Monday, our staff across the world takes the morning to pray for the work that we are involved in, the communities we serve in and the lives that are being transformed. During this time last Monday, I took a moment to remember all that God allowed us to participate in as an organization in 2009.
I wanted to share some of the highlights with you in celebration of what has been done, and as an encouragement for what is ahead:
–    Ministry begins full-scale in Khartoum, Sudan.
–    We completed our first-ever documentary about the Merkato community and its communal tragedy of street children.
–    LIA Ethiopia commences work on our largest water and sanitation initiative in the Kirkos community – a program that will serve 16,000 with clean water.
–    Resources are provided to commence ministry in a secret east African community.
–    Ministry commences in Thika, Kenya that equips local churches for micro-enterprise and early childhood education.
–    Our largest volume of short-term teams serve to empower communities in Africa. (Check out a video compiled by trip goer Allyson Cheney from her team's time in Ethiopia)
–    Three benefit dinners take place in cities throughout the United States.
These are but a sample of what happened last year, and we will likely never truly know the impact of what took place during 2009 (you'll have to read our annual report in for more details!).
Looking ahead to 2010, I'm encouraged by the words of Mother Teresa, who said that "I am a little pencil in the hand of a writing God who is sending a love letter to the world." May we remain humble, faithful, diligent and in a posture of gratefulness for what has already be done as we wait in anxious anticipation of what is ahead.